The Internet: Glam Week
|
This week, the internet felt rather glamorous.
First, there was the Met Gala. This annual fancy-shmancy event is typically hosted by Vogue at the Metropolitan Museum of Art in NYC. It's a themed party where several lucky celebs are invited to and are asked to show up in their best dress or suit that goes along with said theme. This year, the theme was "Manus x Machina: Fashion in an Age of Technology." This was a pretty neat theme and I couldn't wait to see who was going to show up in what. Some stars caught my eye and some I wish I could forget.
Real quick, here's a small list of my favorite and least favorite looks:
Taylor Swift- least favorite


Don't get me wrong, I love what Taylor has been doing with her style recently, but I'm not loving this dress. This dress needs to go 'out of style.'
Zoe Saldana- top look


There wasn't much color to look at this year, so the colors in Zoe's dress was refreshing to see.
Kim Kardashian-West and Kanye West- top look


This couple always goes above and beyond to make sure they're the hottest wherever they go. I love how Kim's dress is so elegant, yet it looks so simple.
Rita Ora- top look


Personally, I would've done without the cut outs all over the dress (besides the chest cutout), but Vogue is all about being bold. Rita looks like she stepped out of a time machine. Absolutely flawless.
Alexa Chung- favorite look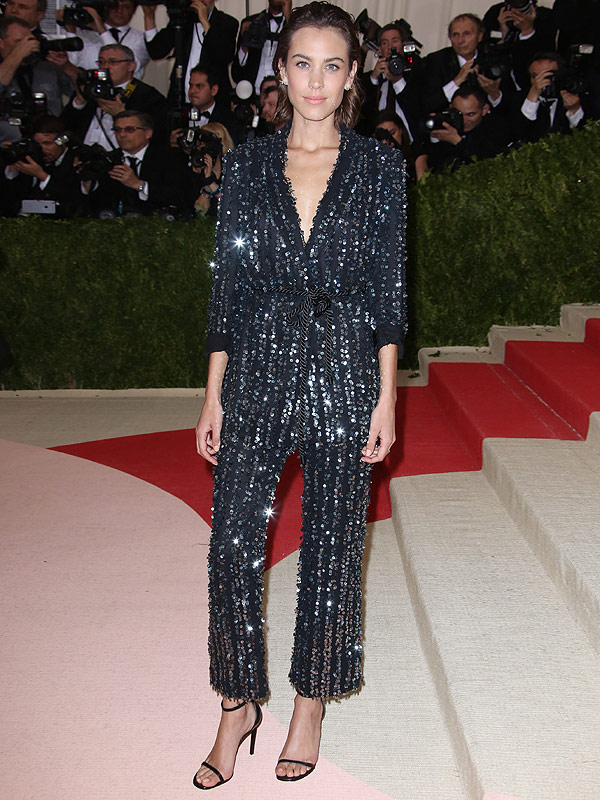 Like I said, Vogue is all about being bold. Alexa dared in a suit rather than a dress and she rocked it. Thumbs up all around.
Anyone looking to attend next year? Tickets sell for nearly $62,000, so start saving now.
Speaking of saving your money, if you're looking to get mom anything for Mother's Day (which is tomorrow), check out this insanely huge diamond.


Her name is Lesedi La Rona. This gem is the size of a tennis ball and weighs in at a whopping 1,109 carats. Large dollar signs are probably clouding your brain right now and it's only going to get cloudier from here. On June 29th, she will be auctioned off for nearly $70 million. You can find out more about this gem here.
You would think 1,109 carats would be enough glam for the week, but it's not.
Our favorite funny guy, James Corden, had a star studded, glamorous ride to work the other day. That's right, a new Carpool Karaoke aired this week with Gwen Stefani riding shotgun. No doubt about it (ha!), it was a fun ride until the HOV-4 lane gave the karaoking duo some trouble. It was a good thing George Clooney and Julia Roberts were nearby and had nothing to do so they hopped right in. I can't make this up, 'this sh*t is bananas.'
Cheers to a glam and fabulous weekend!
The Internet: Glam Week
Click To Tweet