Mugs to Brighten Up Your Morning
|
Mornings typically indicate how the rest of our day goes. Your morning coffee, tea, or whatever else you fancy, really sets the tone for your day, so why not start it off right with these mugs? It's time to brighten up your gloomy morning with a little laugh and/or motivation!
The llama never lies (via Roxberrylime2)
There's nothing wrong with need a little confidence booster from a llama in the mornings. 
Boss lady (via swankypress)
Remember that you're the boss of your life.
Whale these are cute! (via CreativityHappens)
Seriously, these are the cutest mugs. Start your morning off with an "awww" rather than a yawn.

Be unique (via missharry)
Don't let anyone dull your shine. Embrace your inner magical unicorn!
Take control— er, no control (via FoxyMug)
You know what they say, "a day not started with One Direction is a day that does not exist." Oh, only we say that?
There are many, many more One Direction themed mugs on Etsy and Redbubble—we're buying all of them because we can't decide on just one.
Live like Leslie (via HCcreative)
Leslie Knope puts 120% into everything she does—let her be your inspiration.

Queen B (via Bianca Green)
Everyone needs a little reminder that you're the queen of effing everything.

Coffee with baes (via UpAllNightProjects)
It's a mug with Jimmy Fallon holding a mug with a picture of Justin Timberlake holding a mug with a picture of Jimmy's face on it. Did you catch that?

Inspired by Haz (via FourPawsVintage)
Remember the rainbow mug Harry Styles used in the "Drag Me Down" music video? Add a bit of color to your mornings and dream of Harry—that'll surely get you through your morning!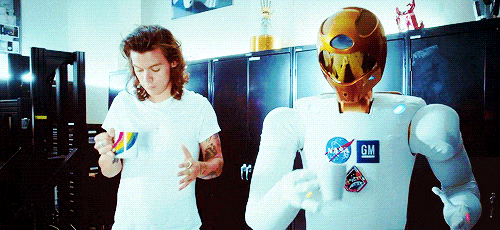 Who knew a mug could be such a great motivator? Say "goodbye" to a mundane morning and "hello" to a fantastic day!
All you need is mugs.
Click To Tweet