Making New Friends In College (When You're 1D AF)
|
College is an entirely different experience than high school. There are a lot new of people and many new things to do, so making new friends is important. How are we fangirls supposed to approach the enigma of making friends? It can be kind of scary… but no worries!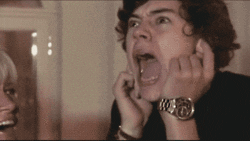 Fangirls are judged way too often, but we're only expressing our love for these boys. Yes, our rooms may be decorated with pictures or, in my case, a Harry Styles body pillow, but that doesn't mean we should be labeled as "too crazy" to be someone's friend. We are normal people! I lucked out when I found out that all three of my roomies are just as obsessed as I am with One Direction. Aside from my roommates, I've made a few other friends that share my passion for the boys. If I can do it, so can you!
 (Me and the roomies)
In order to make the friend-finding process easier, just be honest. If people really want to be your friend, they won't judge you for a slight (big, let's be honest) obsession with a boyband. Casually bringing up a concert experience is a good way to get a conversation going, but wait until you feel comfortable with them to talk about how Harry sometimes makes you need to just sit down and breathe deeply. (Don't lie, it's hard to breathe when H gets a little sexual onstage.) For a new friend, that piece of information could be a little overwhelming… but they'll learn to embrace it! As Harry would say, you're amazing!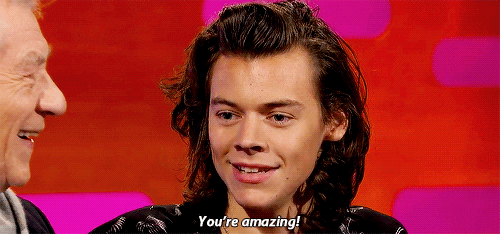 Another way to make friends is to look out for fellow fangirls. If you spot someone in the dining hall wearing a WWA Tour t-shirt (this was a personal experience of mine), don't miss out on an opportunity to connect. We fangirls ALWAYS stick together, and we're all looking for friends to connect with over the boys. There are a lot of fangirls looking for you, too, so don't feel weird about randomly approaching someone who's sporting 1D apparel. Approach a fellow fangirl like so: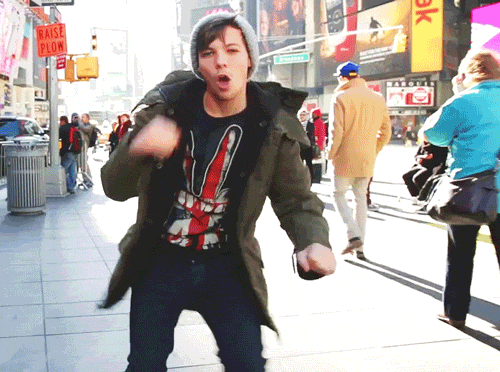 In general, you have to put yourself out there if you want to make new friends. College can be scary, but having friends makes it a lot more fun and easygoing. Find those friends that won't care if you're having a meltdown over Liam's abs or if you hole yourself up in your room to listen to every One Direction song ever recorded. True friends will support you even if they sometimes think you're a bit crazy. Just be yourself and never stop loving the boys. Not like that's ever going to happen. Let's be honest… they're too weird NOT to love.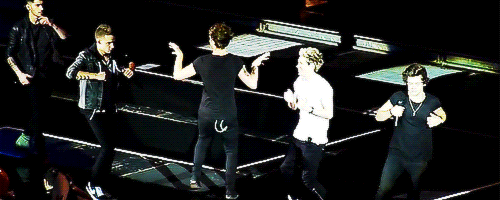 Making New Friends In College When You're 1D AF
Click To Tweet