Dancing on the Sun with Bahari
|
Dancing on the Sun is a 5 track EP by Bahari with a vibey sound. Press 'PLAY' and you'll be transported to a beach where the sun is starting to set, there's a fire going and you're surrounded by all of your friends.

The first track, "Altar of the Sun," is a subtle and metaphorically filled love song. Not only is this song lyrically wonderful, but the cranked guitar sound and their soft voices blending together makes this track what it is— exciting.
"Dancing on the Sun," the namesake of the EP, is a care free song. It starts with a few quick bangs on the drums and just dives right into the chorus. When I first listened to this song, I was instantly captivated because of the different sound. You can feel the California heat and the wind blowing in your face as you ride with the top down on your car while this is playing on the radio.

The third track is a serious and and truthful song. "Reasons" perfectly portrays what you're feeling at some point during a relationship— battling the feelings and thinking with just your heart and not your head. This song is one of the realest songs I've heard in a while.
After a profound and emotional moment, Bahari pulls you back into the beachy place that you're dreaming of with "California." I'd imagine this is the song that's playing out of nowhere while rolling around on the sand with your summer fling. I love the metaphoric meaning of this song, the idea that California is both a place to visit and a love interest.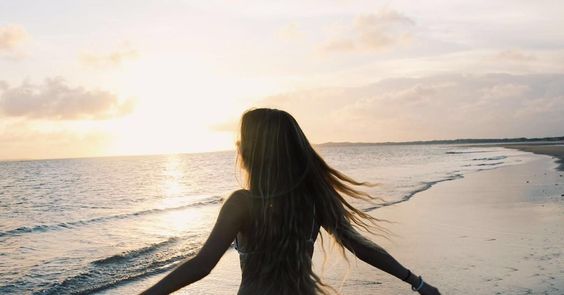 "Summer Forever" brings the bohemian vibe EP to an end. It's a light, energetic song that should be a new summer party anthem. The lyrics are painting a scene that seems chill and delightful— being around the positive people in your life as the golden sun burns while sitting by the pool with a cool Mai Tai in hand.
I love that a single song can transport me somewhere, and to have a whole EP captivate me like this is impressive. If fun and fresh is what you're looking for, then Bahari may just be for you.
Dancing on the Sun with @Bahari.
Click To Tweet